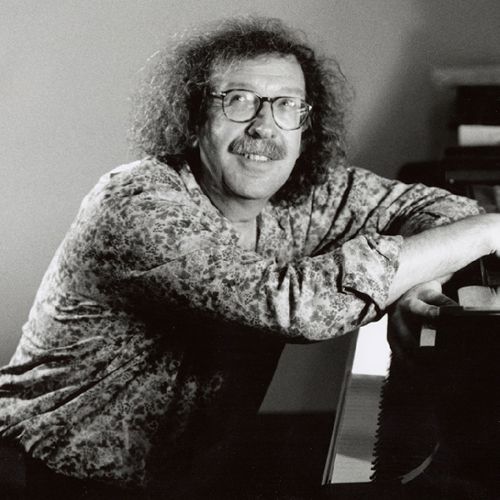 Konstantin Bogino
Musical instrument:
Piano
Biography:


KONSTANTIN BOGINO
Bogino belongs to the fourth generation of a family of renowned Muscovite musicians with bonds of deep friendship with such figures as S. Richter, E. Gilels, A. Rubistein and A.B. Michelangeli, who without doubt also influenced the development of the young pianist's talent. His first teacher was his father, Georgy Bogino, pianist and pedagogue, the inventor of a special method for piano and author of numerous texts on music.
From 1957 to 1966, Konstantin was a pupil at the Central School of Music in Moscow, recognised throughout the world for having trained the finest talents in the USSR. At the age of 11, he held his first concert with an orchestra and his first recital dedicated exclusively to J.S. Bach. Subsequently, he gained his diploma with top votes at the Tchaikovsky Conservatoire in the class of Vera Gornostaeva.
From 1973 to 1978, he was professor at the Gnessinih Conservatoire of Moscow. At the same time, he held more than 300 concerts, as a soloist, in a duo with celebrated violinist Marina Kozolupova, and with the historic Tchaikovsky Trio. In 1979, he won the International Munich Contest and the Grand Prix in Florence. Since 1980, he has dedicated much of his time to teaching, holding masterclasses in the leading conservatoires of Italy, Germany, Finland, USA, Japan and South Korea. For many years, moreover, he was professor of the Music faculty in Belgrade, and of the Academies of Novi Sad and Titograd. He is currently professor at the International Academies of Chioggia, Helsinki and Rome, for which he also fills the role of artistic director. He has founded numerous chamber music festivals such as, for example, those of Portogruaro, Mestre, Chioggia and Dubrovnik. He is frequently invited as member of the jury to the most prestigious international contests, such as the Gui of Florence, ARD in Munich, the concorso Internazionale di Trieste, that of Trani, etc. He has recorded with Dynamic, RCA, Ondine, ADDA, Conifer, Musica Imagine and P.G.P.
course dates: 1 - 6 Agosto
course description:
Participation fee € 420