M.° Andrea Rucli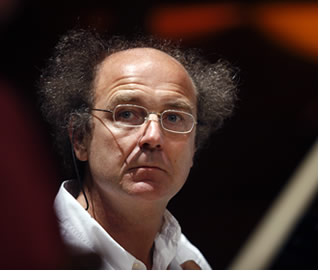 Andrea Rucli, pianist, graduated from the Conservatory "L. Cherubini" of Florence with highest honors under the guidance of Maestro Alessandro Mirrors. Winner of numerous piano competitions of first and second prizes - contests Alberga, Como, etc.- Aversa, playing for over twenty-five years, both as a soloist and in various chamber ensembles, collaborating with the leading figures of the concert scene. E 'was first a student, then as a duo partner pianist and assistant for more than 10 years, the Russian pianist Konstantin Bogino, and now continues for several years an art association and satisfying flat friendship with the composer and violist Vladimir Mendelssohn.
He has participated in prestigious chamber music festivals, including those of Portogruaro (for nine years including seven years in a row), the Music Week at the Teatro Olimpico in Vicenza, Kuhmo in Finland (where it will host in 2013 for the ninth time) , the Society of Chamber Music at the Hermitage Theatre in St. Petersburg, the Sound Jerusalem in Israel, the Pontino Festival, the Montepulciano Shipyard etc.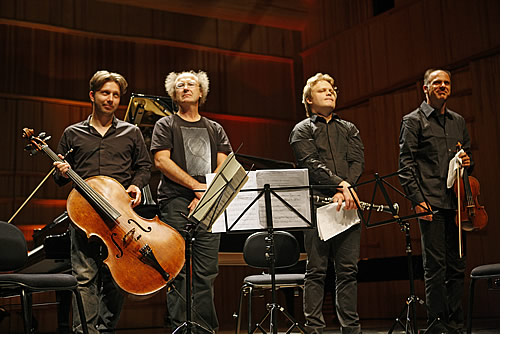 Recorded on CD of chamber pieces E.Chausson with Cameristi of Verona, works by Dvorak 4 hands together with Maestro Bogino, premiered a quartet of Daniel Zanettovich. the two sonatas by Robert Schumann and Clara Wieck Romance, together with the violinist Lucio Degani. In the First World he has recorded works for piano solo and chamber music by the Russian composer Ella Adaiewsky, crowning of a rediscovery work promoted by Sergio Gaggia, which have dealt also magazines Amadeus, Music and more stages Radio 3 Suite .
In June 2011 he came out another CD with works by the Russian composer for the prestigious DYNAMIC label. In January 2010 and in February 2012 he performed for the "Concerti del Quirinale" in live broadcast on RAI channel III and Euro-circuit radio, presenting respectively "The Pantomime Reborn", production of Gaggia 2006 musical reconstruction of Vladimir Mendelssohn Pantomime k446 by Mozart, with a specially written commedia dell'arte by Quirino Principe and a program built for the day of Remembrance.
It 'was very young ministerial competition at the Music High School Institute "G. Puccini" in Gallarate for the teaching of piano.