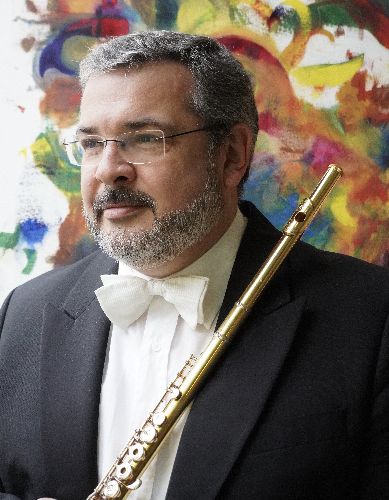 Marco Zoni
Musical instrument:
Flute and ensemble music for wind instruments
Biography:


Italian flutist Marco Zoni has studied under the guidance of Bruno Cavallo and Mauro Scappini, obtaining his diploma at Conservatory of Brescia.
He then followed masterclasses with Glauco Cambursano, Andreas Blau, Peter Lukas Graf and in the Conservatoire Supérieur de Paris with Maxance Larrieu, achieving in 1990 "Le Premier Prix de Virtuosité".
From 1991 to 1998 he has been appointed principal flute of the orchestra "I Pomeriggi Musicali" and since 1998 he is principal flute of the orchestra "Teatro alla Scala" and the "Filarmonica della Scala"; he has been under the baton of the most prominent conductors of his era.
In 2011 Marco Zoni founded the "Zephyrus Flute Orchestra" (www.orchestrazephyrus.com), and he teaches at the Academy of "I Musici di Parma".
course dates: 1- 5 Agosto 2023
course description:
Participation fee € 300