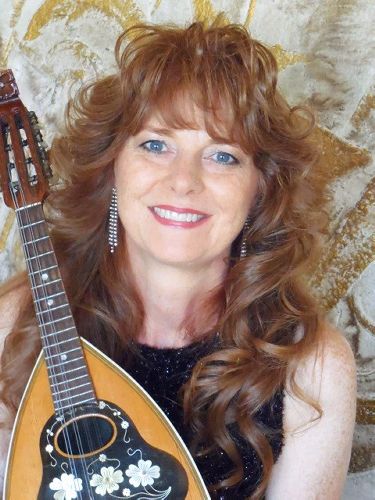 Maria Cleofe Miotti [NEW ENTRY]
Musical instrument:
Mandolin
Biography:


Maria Cleofe Miotti graduated in mandolin at the Conservatorio "Pollini" in Padua, where she studied with Maestro Ugo Orlandi.
She plays in duo with guitar and harp, a quartet, and with the mandolin as a soloist, in chamber music groups, including the Italian chambers ensembles, taking part in concerts and tours in Italy and abroad (Canada, Asia, Portugal, Austria , Switzerland, Brazil, etc.).
Since 1995 she has collaborated with the Orchestra del Teatro alla Scala, the Teatro Comunale di Bologna, Modena, Reggio Emilia, Ferrara, Bolzano, Florence.

She has recorded several CDs with various baroque ensembles, with Plectrum Quintet "Calace; since 1999, following the establishment of two mandolin orchestras, Mandolins of Bologna and Parma, with whom she has made ​​numerous concerts as chief conductor and mandolin soloist. She as a degree in Modern Literature and in Psychology from the University of Padua.
In 2006 she obtained a Postgraduate Diploma level in music at the Conservatorio "Pollini of Padua.
Currently, she teaches mandolin at the Conservatory "C. Pollini" in Padua and is curator for the music publishing Curci, Milan, Maurri the series dedicated to the mandolin and plectrum instruments.
course dates: 1 - 6 agosto 2023
course description:
Participation fee € 300