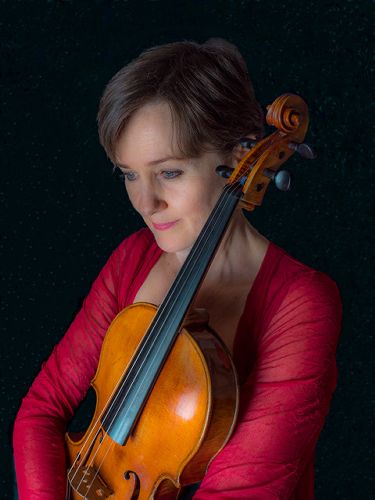 Ásdís Valdimarsdóttir [NEW ENTRY]
Musical instrument:
Viola and chamber music
Biography:


Ásdís Valdimarsdóttir comes from Reykjavík, Iceland. She enjoys a varied career as a violist and
teacher, has been a member of several wonderful ensembles; most notably as principal viola of
the Deutsche Kammerphilharmonie Bremen and the violist of the Miami, Chilingirian and Utrecht
string quartets. Recently she made two CD's with the pianist Marcel Worms for Zefir Records with
works by Shostakovich, Weinberg and others. With the Brunsvik String Trio she recorded the
complete String Trios by Beethoven for his 250th birthday. Her most recent CD is titled 'Stolen
Schubert', with her own arrangements of his works for viola. Her arrangement of Telemann's
Gamba Fantasias for viola will be published in 2023. Ásdís is currently professor of viola and
chamber music at the Royal Conservatory The Hague. Asdis is a qualified teacher of Body
Mapping- a method for addressing playing related injuries.
course dates: 1 - 7 Agosto 2023
course description:
Participation fee € 200